INVITATION TO THE WORKS OF KYOSHI
From "One Hundred Haiku of Kyoshi"
selected by Ms. Inahata Teiko.
Translated by Nagayama Aya


(2) -2000.06.20-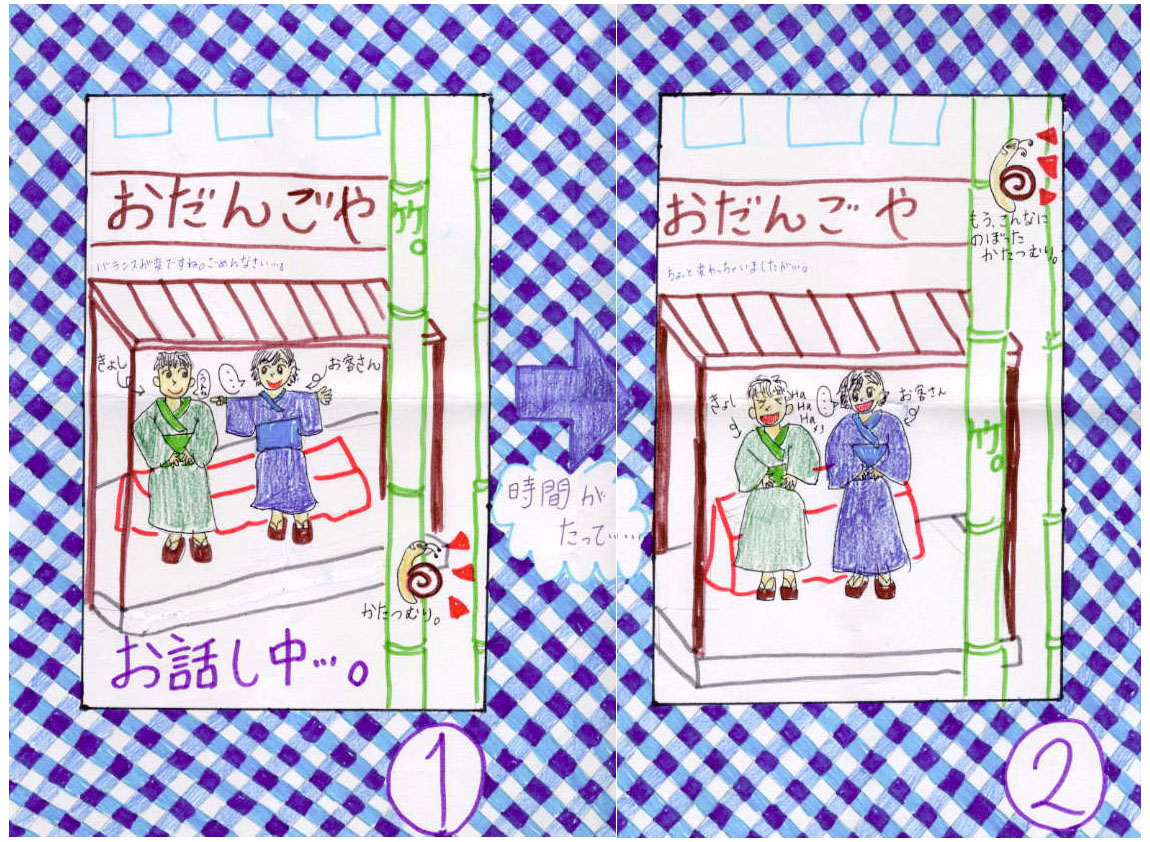 Drawn by Miss Inahata Aiko
主客閑話蝸牛竹をのぼるなり

Shukaku kanwa dedemushi take o noboru-nari

Literal translation:
  The host and guest
  In tranquil talk;
  A snail climbing a bamboo

  Seasonal word; a snail (summer)
  This haiku was written in 1906, when Kyoshi was 33 years old.
The host and his guest(s) are enjoying a quiet and peaceful talk, while out in the garden a snail is slowly climbing up a bamboo.
This haiku offers us a tranquility that is in variance with the trivialities of life. Where does the feeling come from? Of cause, kanwa means a quiet talk, but it comes mainly from the description of a snail crawling up a bamboo.
Though there is no direct connection between human conversation and the snail's movement, the latter gives us a sense that there is the snail's universe here, where time itself moves slowly and peacefully untouched by man's reality.